Dodgers @ Chicago Cubs
11:20 am
Game 1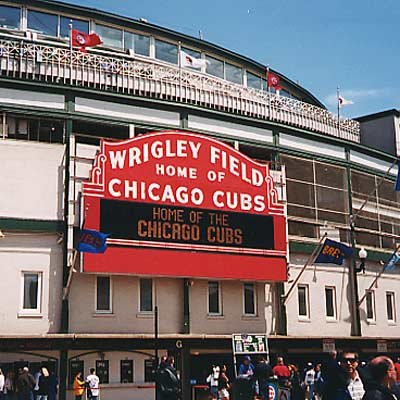 The Dodgers begin a 6 game road trip in Wrigley Field playing three morning games in Chicago and then going down to Florida to play three games against the Marlins. The weather looks cold and rainy in Chicago. The Dodgers are now back to .500 with a 10-10 record after taking 3 out of 4 games against the Atlanta Braves. The Cubs are also at .500 with 9 games in both their win and loss column.
Chad Billingsley (1-1, 4.91) will go to the mound for the Dodgers, who usually plays very well in day games. Billingsley is coming off of one of his finest performances of his career last time out against the Cardinals pitching 8 scoreless innings but was not involved in the decision. He will go up against Casey Coleman (1-0, 4.22) who got a win against the Rockies his last time out.
Lineup:
Carroll 6
Blake 5
Ethier 9
Kemp 8
Uribe 4
Loney 3
Sands 7
Ellis 2
Billingsley 1
Sands gets the start in left, while Ellis will be behind the plate to rest Barajas who played in yesterday's extra inning win.
Vicente Padilla will be with the team after they optioned Ramon Troncoso back down to AAA last night. We may see him for an inning, Bienvenido de vuelta Vicente!
Will Bison smash another one over the fence? Will Andre the Giant go for 19 in a row? Will Sandman get his first big league homer? Will Loney ever break out of his never-ending slump? Stay tuned to the post game wrap to find out!
Go Blue!