Greetings all! were back and spring training has begun! not much has happened since the last time we posted. the Dodgers picked up a couple of aging veteran arms on minor league deals. all the Lance Cormier's, and Ramon Colons aside, as the Dodgers begin to file in for spring training. Pitchers and catchers have already begun to report. all familiar faces have reported on time....except for one pitcher......guess who?
Where in the world is Ronald Belisario?
Its about 6 o'clock, do you know where your setup man is? for the third straight year in a row Belisario will not be reporting to spring training on time. and it gets much worse. just the other day the Dodgers learned from his agent that not only will he not be arriving at spring training on time again, he wont be able to enter the US at all in 2011. when asked if this had something to do with his visa issues, his agent replied "it goes much deeper than that" Yikes! now I have no idea where belisario is at this point but I do know where he is not, and that is at the Dodgers spring training camp in Glendale Arizona.
Belisario is the right handed venezuelian setup man that burst onto the scene in 2009. putting up very solid numbers. in 2010 he arrived over 5 weeks late to camp, and despite pitching very effective during his time early in the season, he disappeared for a month. the team reported that he had a substance abuse problem. he returned late in the year, but it was clear his head was not right. this lead to his famous mental breakdown after the aftermath of the Philadelphia meltdown, where the Dodgers blew a 9-2 lead in the 8th inning. Belisario was clearly scene crying in the dugout, and soon afterwards was once again put on restricted list.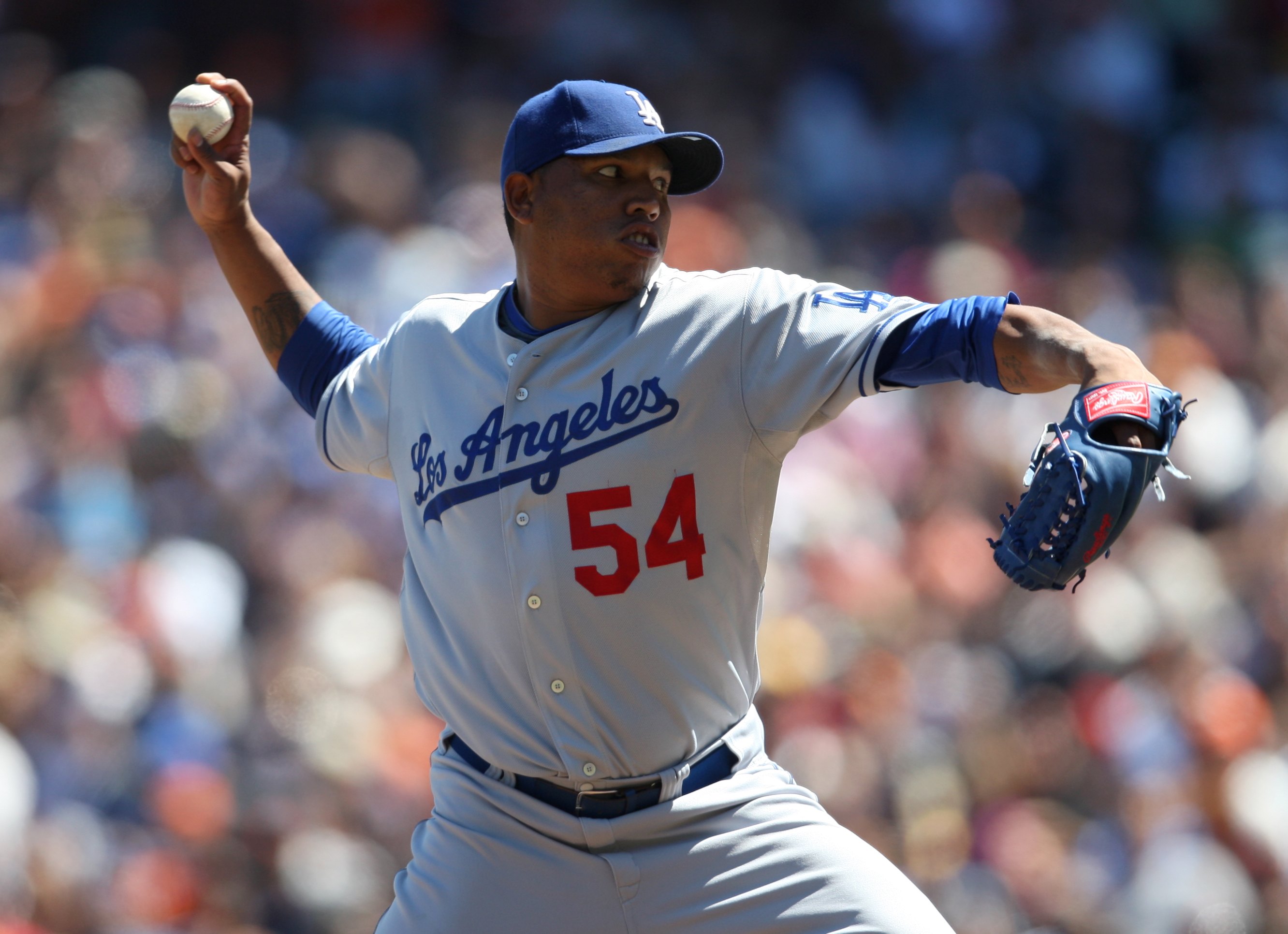 there was rumors flying of his legal problems, and these fears were confirmed the other day, when his agent told the Dodgers he would most likly not going to be able to enter the country this year.
life goes on however thankfully the Dodgers have an abundance of relief pitching and anyone can step in and take his roster spot. Now the Dodgers will still be able to keep Belisario, as they will put him on the restricted list, and this will free up a valuable roster spot. cough Xavier Paul cough cough. ahem.
the Dodgers are still deciding whether to carry 5 or 6 infielders/outfielders and vice versa.
in other news rookie manager Donnie Baseball announced that Clayton Kershaw will be the Dodgers opening day starter. more on this from the news station called DUH!
only about 9 days until the first spring training game. Stac is sick and pregnant right now so she is not in the best of spirits. im not sure when she will be able to post again. lets hope she feels better real soon. Im still here to keep you posted on all Dodgers news while spring training tredges on. this should cheer Stac up, only 44 more days until we hear those magic words we love to hear every year-
ITS TIIIIIIIIIIME FOR DODGERS BASEBALL!!!!!
lets go blue!